HOW WE CUSTOM BUILD CABINETS
Premier Cabinets provides custom cabinetry for virtually any room. Kitchens, master bath suites, closets, theater rooms, bookcases, butler's pantries and more.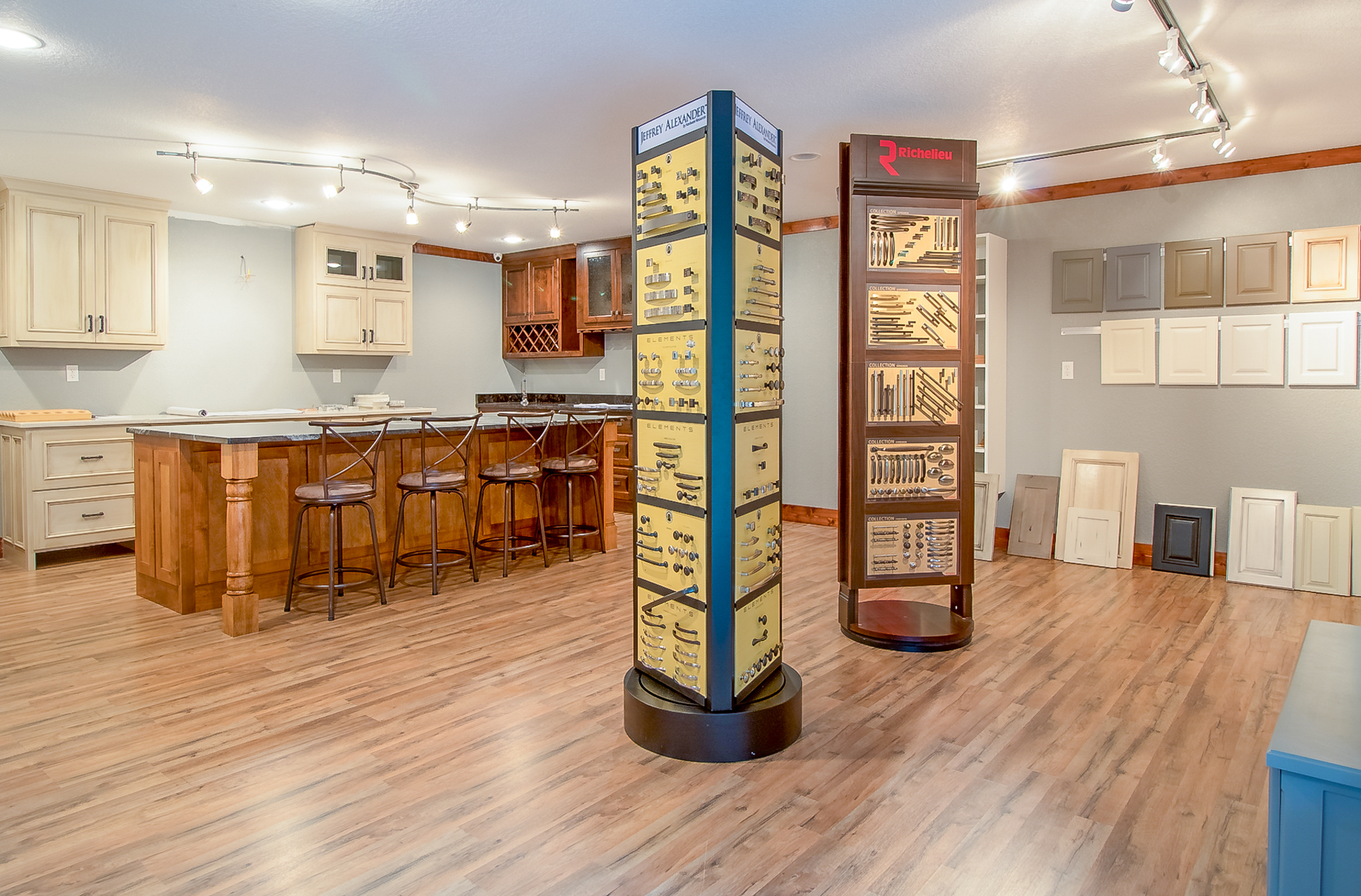 STEP 1
Once you have contacted us we will schedule an appointment for you to come to our showroom. The initial meeting at the shop is to get an idea of what style you are looking for (i.e. Door style and hardware) and create a basic design. Having appliances picked out prior to our consultation will ensure proper layout of space. Having physical plans are always helpful. If not, you can email them prior or if it is a renovation project rough dimensions of the space are all we need to get started. After this, we will come out to do the on-site measurements where we can then produce drawings for your approval.
STEP 2
Once your design is complete its time to move to production. All our cabinets are constructed out of ¾" plywood boxes. We build a 'Face Frame' cabinet. That means that after we build the plywood box we apply a ¾" hardwood facing to the front. This facing can be built out of the species you have decided to use. Alder wood for Stain cabinets and Maple for painted cabinets are commonly used. However, other species are available upon request. Hidden hinges with an integrated soft close feature are used to mount the doors while Blum soft close tracks are mounted on drawer boxes for ease of use.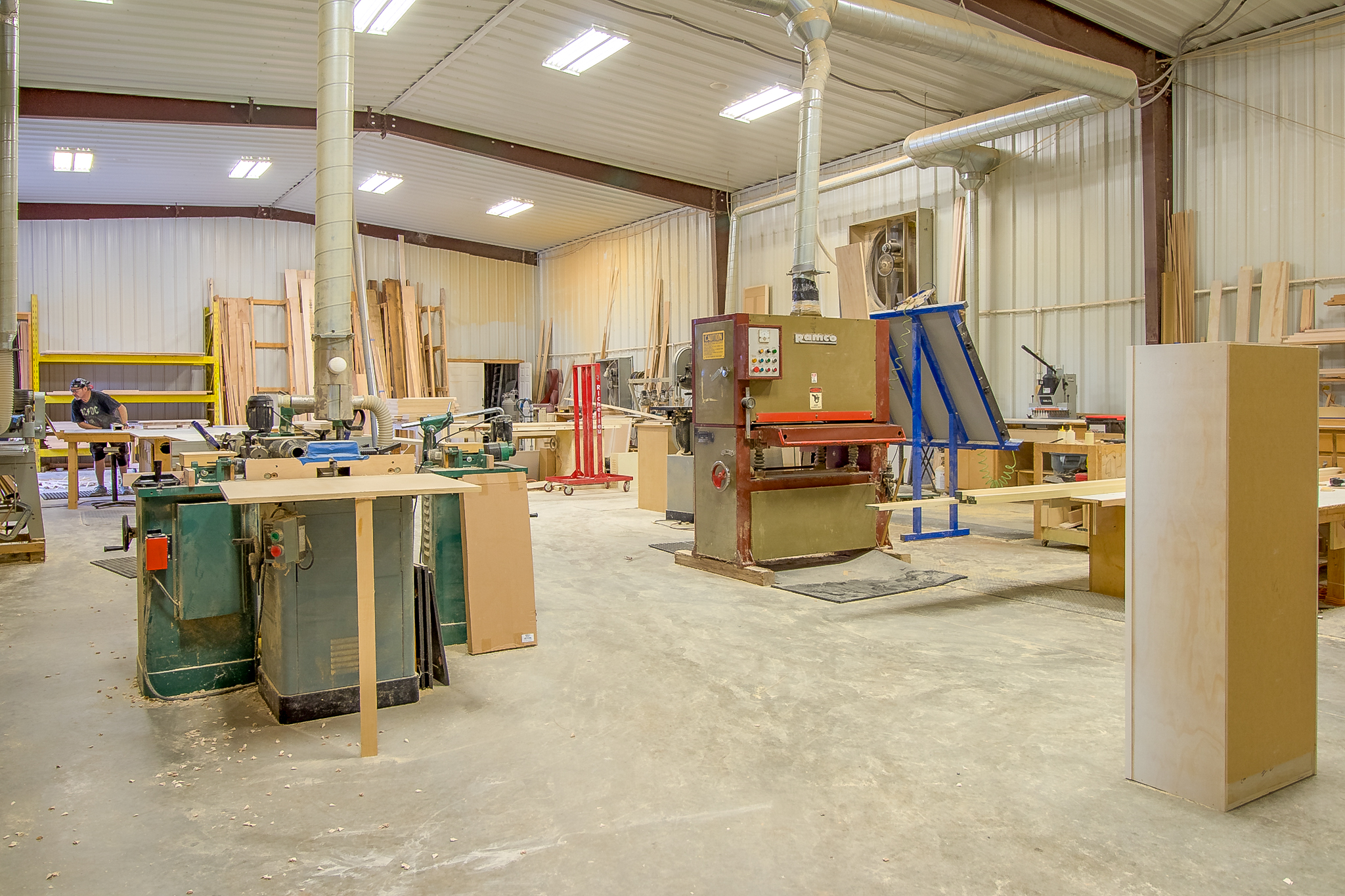 STEP 3
At premier Cabinets, we take great pride in our craftsmanship with endless consideration for quality and detail. So now that your cabinets are built it is time to move to the finish room. Here we apply your desired finish using our various techniques. Once the finish is dry the doors and drawers will be mounted, and decorative hardware installed. Then its time to pack and ship to its final destination where our experienced and licensed installers will install them with care.
Here are a few of our preferred vendors for decorative hardware and cabinet accessories.
Frequently Asked Questions
Is your Cabinetry hand built or is it "Pre -fabricated" like the cabinets we see in Lowes or Home Depot?
Premier cabinets is a 100% custom shop meaning everything is hand built right here in our very own shop. All cabinets are built using only the best material including 3/4″ plywood sides and hardwood facing.
Do you order doors?
No, we make all of our doors in-house. We offer several door styles with several design options. All doors are hinged using a soft close hidden hinge.
What type of drawer boxes and slides do you use?
We use hardwood dovetail drawer boxes with Blum under mount soft close slides. Although that is standard we do over some more economically options if needed.
Do you use a spray on finish or a wipe on finish? and what kind is it?
Premier cabinets uses several techniques when it comes to finishing its product depending on what look we are trying to achieve. The most common way is a wipe on stain and/or a spray on paint. However, the process rests easy knowing that we only use high-grade Pre Catalyzed finish all of our cabinets allowing every piece to have a smooth finish.
Do you have Workers Comp?
Yes, Premier Cabinets carries a worker's comp policy as well a General Liability policy.
Do you provide counter tops?
We can order and install Laminate and Cultured marble tops. Solid surface tops ie. Granite, quartz, quartzite has to be ordered separately. We will provide an estimate from our preferred countertop fabricator or be happy to provide adequate drawings for our clients to get their own quote.
What type of wood do you work with?
Our main species are:
-Alder wood for all stain grade cabinets
-Maple for all painted cabinets
However, we are not limited to those two. We also carry Knotty alder which is great for the more rustic projects and other species such as Oak, Hickory, Cherry etc can easily be ordered.
What do I need to do prepare for a cabinet install?
Proper planning prior to the construction phase of a project ensures high-quality results. Having such things as appliances picked out greatly helps in the early design phases and ensures that we work with the builder to ensure all of the proper wiring and plumping is in the correct location. Remember this is YOUR cabinetry, so make it YOURS!